Dental Bonding in Halifax
Our Halifax dentists use dental bonding as a minimally-invasive cosmetic procedure to repair damaged, uneven or discoloured teeth.
Request An Appointment
What is Dental Bonding?
Dental bonding is a tooth-coloured resin that is applied to a damaged or discoloured tooth to restore its appearance and function.
Dental Bonding in Halifax: Our Process
The dental bonding process usually only requires one visit to your dentist's office.
Using an adhesive and a high intensity curing light, your dentist will apply the resin to your natural tooth, and then sculpt, harden and polish so that it looks almost exactly like a natural tooth.
This precise dental procedure requires a sure, delicate touch not unlike that required for painting or sculpture. For this reason, we think of dental bonding as a place where dentistry and art meet.
Benefits of Bonding
Bonding is best suited for minor cosmetic work, such as repairing a cracked or discoloured tooth. It can also be used to fill small cavities in certain cases.
Although dental bonding isn't appropriate to fix every dental problem, it is a conservative, noninvasive and relatively inexpensive way to help give you a more healthy-looking smile.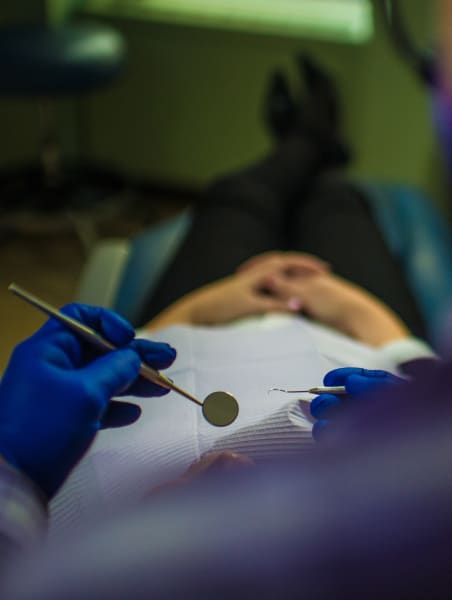 Now Accepting New Patients
Our dentists are always happy to welcome new patients to our Halifax dental office. Contact us to get started today!
Request An Appointment
Location
Scotia Dental
5251 Duke St #602
Halifax
NS
B3J 3S1
CA
Phone Number
Hours of Operation
Monday:

08:00 am - 05:00 pm

Tuesday:

08:00 am - 05:00 pm

Wednesday:

08:00 am - 05:00 pm

Thursday:

08:00 am - 05:00 pm

Friday:

08:00 am - 04:00 pm

Saturday:

Closed

Sunday:

Closed