Dental Sedation in Halifax
At Scotia Dental, our Halifax dentists provide dental sedation for patients who are anxious, and to make long dental procedures more comfortable.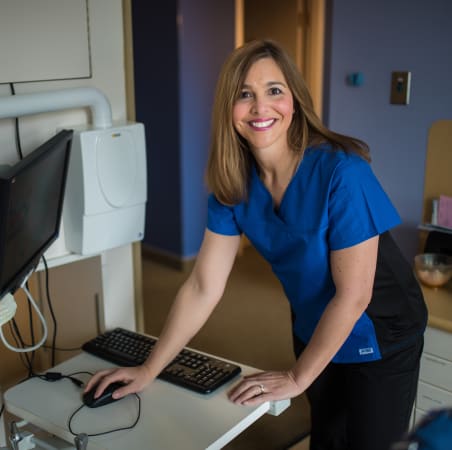 Types of Dental Sedation
Our dentists are trained in various techniques to help nervous patients feel more calm and relaxed. In cases where our usual practices and techniques are not effective, we also offer several sedation options.
Your dentist will determine if dental sedation is right for you, and will recommend the best sedation option for your needs.
We offer the following sedation options for our dental patients:
Nitrous Oxide

Also known as laughing gas, nitrous oxide is inhaled through a mask that is placed over the mouth and nose. The medication has a relaxing effect on the patient, but still allows them to be awake and able to communicate during the procedure. Nitrous oxide helps reduce anxiety, increases the pain threshold, inhibits the gag reflex, and makes it seem as though time is passing more quickly than it really is.

Oral Sedation

Your dentist may prescribe an oral sedative for you to take prior to your dental procedure. This medication comes in the form of a pill or a liquid, and it significantly calms a patient while remaining awake for the procedure.
Compassionate Care for Anxious Patients
Our dentists will do everything they can to help anxious patients feel comfortable and relaxed when they visit us. We are happy to discuss your concerns and will work with you to ensure your comfort. 
Now Accepting New Patients
Our dentists are always happy to welcome new patients to our Halifax dental office. Contact us to get started today!
Request An Appointment
We are a proud member of
the
network.
Location
Scotia Dental
5251 Duke St #602,
Halifax,
NS
B3J 3S1
CA
Phone Number
Hours of Operation
Monday: 08:00 am - 05:00 pm
Tuesday: 08:00 am - 05:00 pm
Wednesday: 08:00 am - 05:00 pm
Thursday: 08:00 am - 05:00 pm
Friday: 08:00 am - 04:00 pm
Saturday: Closed
Sunday: Closed