Pediatric Dental Care in Halifax
Our pediatric dentist at Scotia Dental is proud to offer dentals services tailored to kids in Halifax and surrounding communities.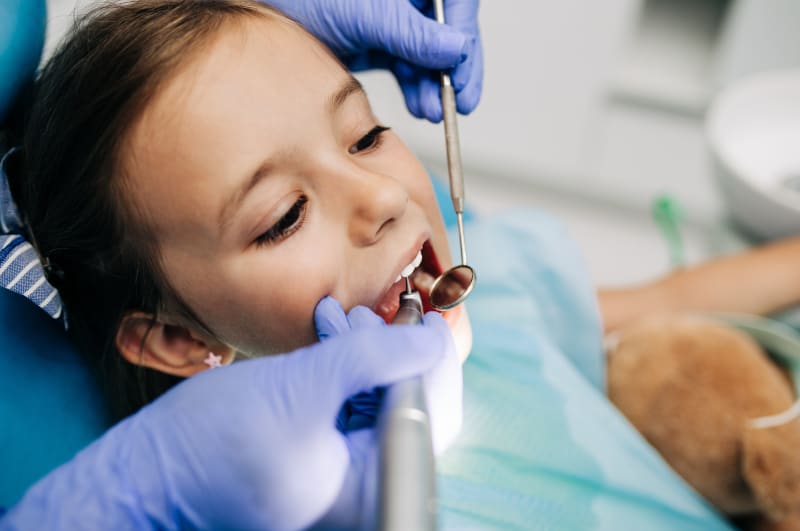 Creating Healthy Smiles for Life!
It's important that our patients have positive dental experiences from a young age. These experiences will help reinforce longterm healthy oral habits.  
Our pediatric dentist is committed to helping children feel safe, happy, and comfortable in our office. Our friendly team will welcome your child upon arrival.
Meet Our Pediatric Dentist
Dr. Lindsay James is a pediatric dentist specializing in children's dental care at Scotia Dental in Halifax.
Your Child's Appointment
During your child's appointment, Dr. James will assess your child and provide an individualized care plan. She will carefully explain details regarding your child's treatment plan and answer any questions.
Dr. James will work at your child's pace, take breaks if needed, and explain what to expect during each step of the process. She will also talk to your child about their at-home dental hygiene to help them develop longterm healthy routines. 
Our Pediatric Services
Our services can be tailored to meet your child's oral health needs.
Request A Pediatric Appointment
Complete the form below and we'll be in touch to answer your questions and book an appointment for your child. Prefer to call?
Referring Dentists
Thank you for you referral and trust in our team. Once your patient's treatment is complete, we will refer them back to your care along with their treatment details.
Now Accepting New Patients
Our dentists are always happy to welcome new patients to our Halifax dental office. Contact us to get started today!
Request An Appointment
Location
Scotia Dental
5251 Duke St #602,
Halifax,
NS
B3J 3S1
CA
Phone Number
Hours of Operation
Monday:

08:00 am - 05:00 pm

Tuesday:

08:00 am - 05:00 pm

Wednesday:

08:00 am - 05:00 pm

Thursday:

08:00 am - 05:00 pm

Friday:

08:00 am - 04:00 pm

Saturday:

Closed

Sunday:

Closed