Our dentists diagnose and treat jaw pain or tightness to help relieve TMD symptoms and address the underlying causes.
Request An Appointment
What is TMD?
Temporomandibular Joint Disorder (TMD) is a disorder of the jaw joints that can cause various painful and uncomfortable symptoms.
It occurs when there are issues with the temporomandibular joint (or TMJ), such as misalignment of the teeth or jaw, airway issues or trauma. If you have TMD, your dentist will provide you with a treatment plan to relieve your symptoms and address the causes.
Signs & Symptoms
TMD can cause painful symptoms that can worsen during times of stress, such as:
Headaches and migraines
Teeth grinding or clenching
Jaw, face and/or neck pain
Dizziness
Ringing in the ears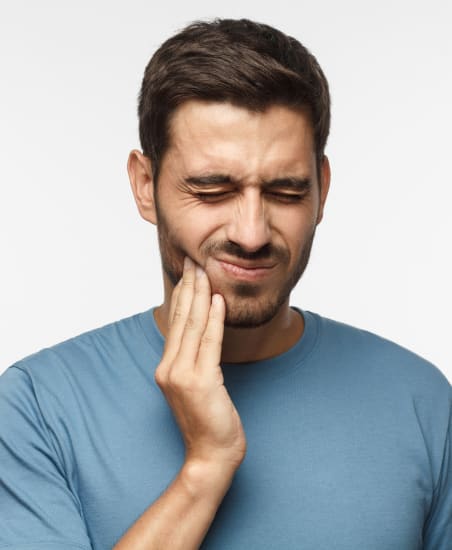 Now Accepting New Patients
Our dentists are always happy to welcome new patients to our Halifax dental office. Contact us to get started today!
Request An Appointment
Location
Scotia Dental
5251 Duke St #602,
Halifax,
NS
B3J 3S1
CA
Phone Number
Hours of Operation
Monday:

08:00 am - 05:00 pm

Tuesday:

08:00 am - 05:00 pm

Wednesday:

08:00 am - 05:00 pm

Thursday:

08:00 am - 05:00 pm

Friday:

08:00 am - 04:00 pm

Saturday:

Closed

Sunday:

Closed