As a dentist, Dr. Sathyasai K. Murty's primary goal is to help her patients keep their smiles healthy and happy with preventive care.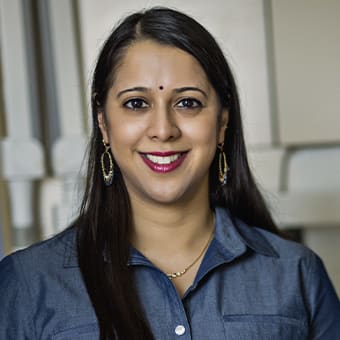 Dr. Sathyasai K. Murty
About Dr. Murty
A true Haligonian, Dr. Murty was born, raised, and educated here in Halifax, Nova Scotia. She makes it her primary goal to put a smile on the face of each and every one of her patients.
Dr. Murty graduated from Dalhousie University in 1999. She takes great pleasure in training future dentists as a Professor in the Faculty of Dentistry in the Division of Periodontology at her alma mater since 2001. She has a particular interest in periodontal treatments (gum therapy) and dental implants. In 2014, Dr. Murty received her fellowship from the International Congress of Oral Implantology (FICOI).
Dr. Murty continually strives to keep abreast of current evidence-based treatments in dentistry by attending extensive courses from the world-renowned Kois Center, Misch Institute, and the Dawson Center. She has held a membership in the Academy of General Dentistry since 2000.
With additional certification in both oral and nitrous sedation, Dr. Murty hopes to make treatment easier for those patients who are a little anxious or apprehensive. She and her team look forward to working with you to meet all of your dental needs.
Dr. Murty lives in Halifax with her husband and two young sons. In their free time, they love to explore the great outdoors and our beautiful province.
Now Accepting New Patients
Our dentists are always happy to welcome new patients to our Halifax dental office. Contact us to get started today!
Request An Appointment
Location
Scotia Dental
5251 Duke St #602
Halifax
NS
B3J 3S1
CA
Phone Number
Hours of Operation
Monday:

08:00 am - 05:00 pm

Tuesday:

08:00 am - 05:00 pm

Wednesday:

08:00 am - 05:00 pm

Thursday:

08:00 am - 05:00 pm

Friday:

08:00 am - 04:00 pm

Saturday:

Closed

Sunday:

Closed