Replacing missing teeth is important to your oral and overall health. Our Halifax dentists often recommend dentures as a natural-looking and affordable option for restoring patients' smiles.
Request An Appointment
Why replace missing teeth?
Replacing missing teeth allows you to eat and speak properly, and maintain your facial structure. It also helps prevent the remaining teeth from shifting out of position and becoming misaligned.
Dentures are artificial teeth that can replace a single missing tooth, a row of teeth, or a whole jaw (upper or lower or both) of teeth.
Conventional Dentures
If tooth extractions are required, your dentist will wait until your gum tissue has fully healed to fit you for dentures. The healing process usually takes about 4 to 6 weeks.
Immediate Dentures
Immediate dentures are made in advance and will be placed immediately following the extraction procedure. They may need to be altered afterward to fit you properly when your mouth heals, but the benefit is that you get your new teeth right away. 
Implant-Supported Dentures
Helps secure your implant.  Offer a better fit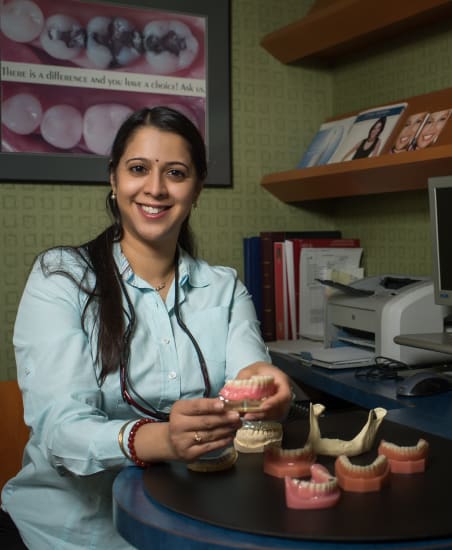 Now Accepting New Patients
Our dentists are always happy to welcome new patients to our Halifax dental office. Contact us to get started today!
Request An Appointment
Location
Scotia Dental
5251 Duke St #602,
Halifax,
NS
B3J 3S1
CA
Phone Number
Hours of Operation
Monday:

08:00 am - 05:00 pm

Tuesday:

08:00 am - 05:00 pm

Wednesday:

08:00 am - 05:00 pm

Thursday:

08:00 am - 05:00 pm

Friday:

08:00 am - 04:00 pm

Saturday:

Closed

Sunday:

Closed